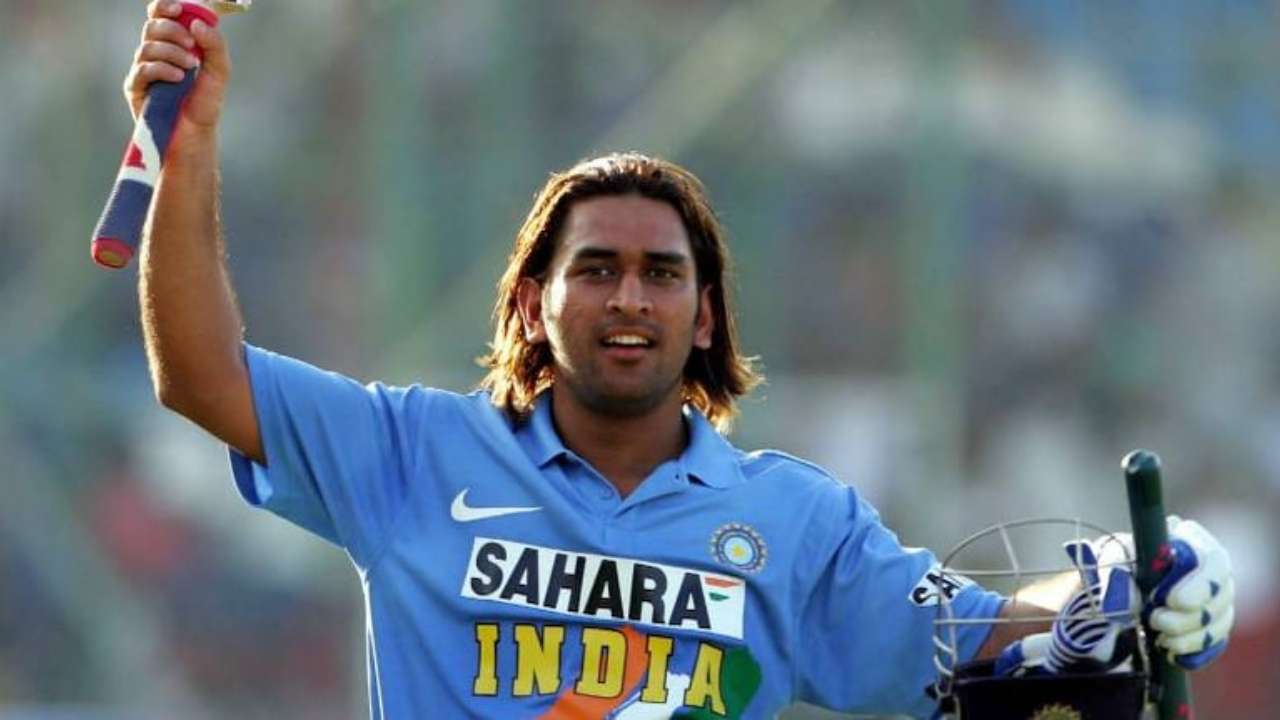 MS Dhoni | Source: Twitter
MS Dhoni is celebrating his 40th birthday. The former India skipper ended up becoming one of the greatest captains to grace the cricket field. From the T20I World Cup in 2007 and the 2013 Champions Trophy to the 2011 ODI World Cup on home soil, he won it all.
Dhoni, over the course of his 15-year-long career, has seen many ups and down but stayed consistent on field. He entered the international arena as a youngster, became a two-time World Cup-winning captain, and eventually retired a legend.
He was Indian cricket's most successful limited over skipper and one of the best finishers in One-Day International cricket. But, when the Ranchi lad made his debut nobody ever thought that one day this small town boy would be regarded as legend of Indian cricket.
Three years after his debut, Dhoni was given the captaincy of T20 team. After India's maiden World T20 victory and retirement of skipper Rahul Dravid from limited over cricket opened window for ODI captaincy for Dhoni, the captain cool. As a skipper he led Indian ODI team to many laurels both on overseas and at home.
Alongside his captaincy skills, his quick wicket keeping skills also made him a great all-rounder.
So, now as India's most successful limited over skipper turns 40, we have got an interesting story of MS Dhoni, where he sarcastically took a cheeky dig at his Railways' team coach.
"Sir, Main Mahendra Singh Dhoni, Pehchana Apne?" – Dhoni To His Railways' Team Coach
So it was in December 2009 when team India was on the verge of becoming the No. 1 Test side and a win in Mumbai against Sri Lanka was the only hurdle to cross.
At the Cricket Club of India — also known as the Brabourne Stadium, Dhoni spotted his old Railways' team coach sitting near the club area.
The captain rushed towards the former coach and said, "Sir, main Mahendra Singh Dhoni. Pehchaana aapne? Mein theek khel raha hoon na? Koi mere cricket mein problem toh nahi hai na?"
[Translation: Sir, I'm MS Dhoni. Have you recognized? Am I playing fine? Is there any problem in my cricket?]
Well, the statement made the Railways' team coach uncomfortable and in a low voice he replied, "I wanted you in the team but the selectors didn't want you in the side. I didn't do anything."
Dhoni was appointed as a ticket checker in Kharagpur railway division of South Eastern Railways before he shot to fame. Despite several attempts by the cricketer to make it to the Railway team for the Ranji Trophy, he was rejected by the selectors who apparently did not find him technically sound enough to represent the Railways.
Dhoni had played very good cricket in the Railways' annual inter-railways tournament but was not selected for the main side.
Fuming at this omission, despite being a good performer in the tournament, it had clearly been hard for him to believe that he was not good enough to be selected. Unable to control himself when he saw his former coach, Dhoni's words dripped sarcasm before he strode off to the Indian dressing room.