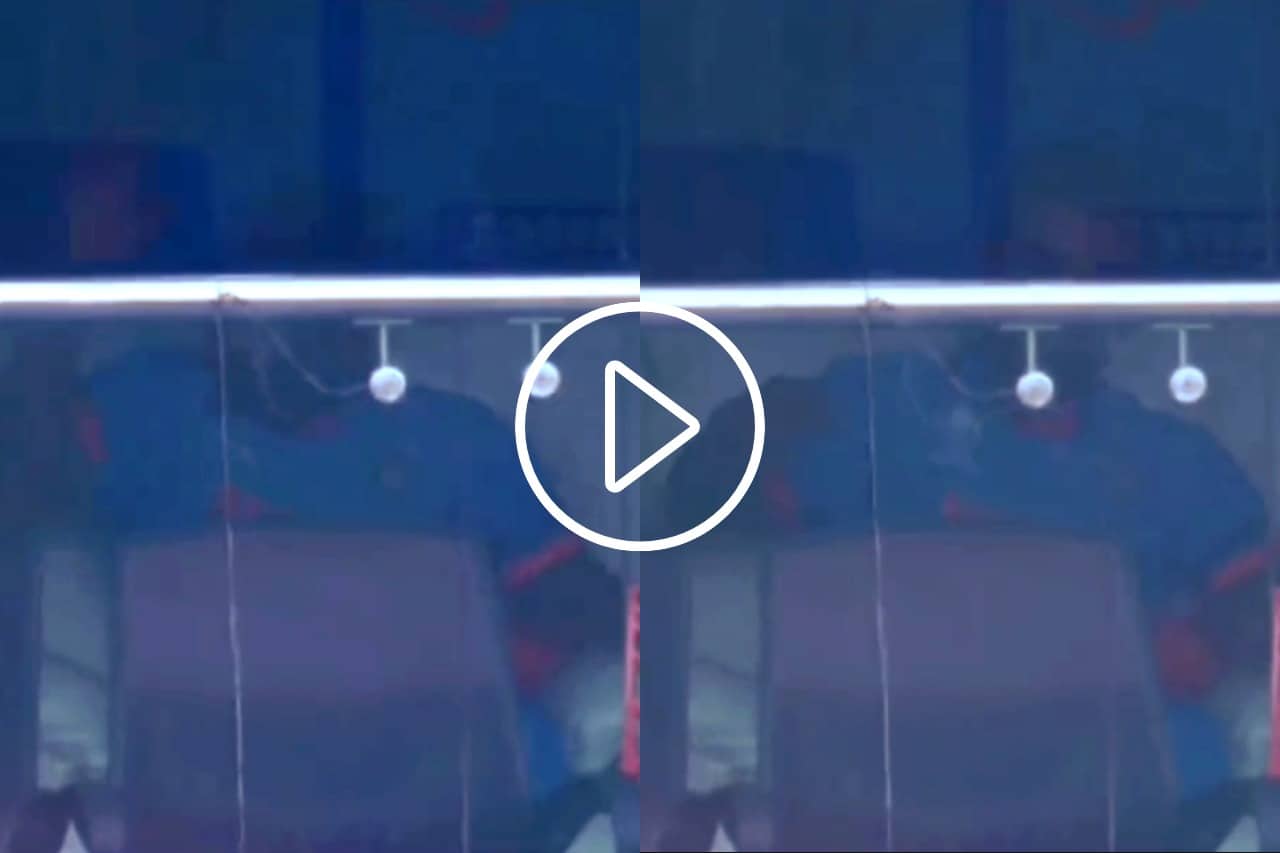 Virat Kohli Source: X/Twitter
Virat Kohli vented out his frustration, slamming his hand against the sofa in the dressing room following his dismissal for a nine-ball duck against England on Sunday, October 29, at Shri Atal Bihari Vajpayee Ekana Cricket Stadium in Lucknow.
Notably, this marks the first occasion in the ODI World Cup's history when Virat Kohli has been dismissed without scoring (a duck).
Virat Kohli, who has been on fire this World Cup 2023, had a tough time dealing with England's fast bowlers, especially David Willey. The pressure got to him, and he ended up getting trapped by Willey, who bowled a tempting length ball just off the stumps.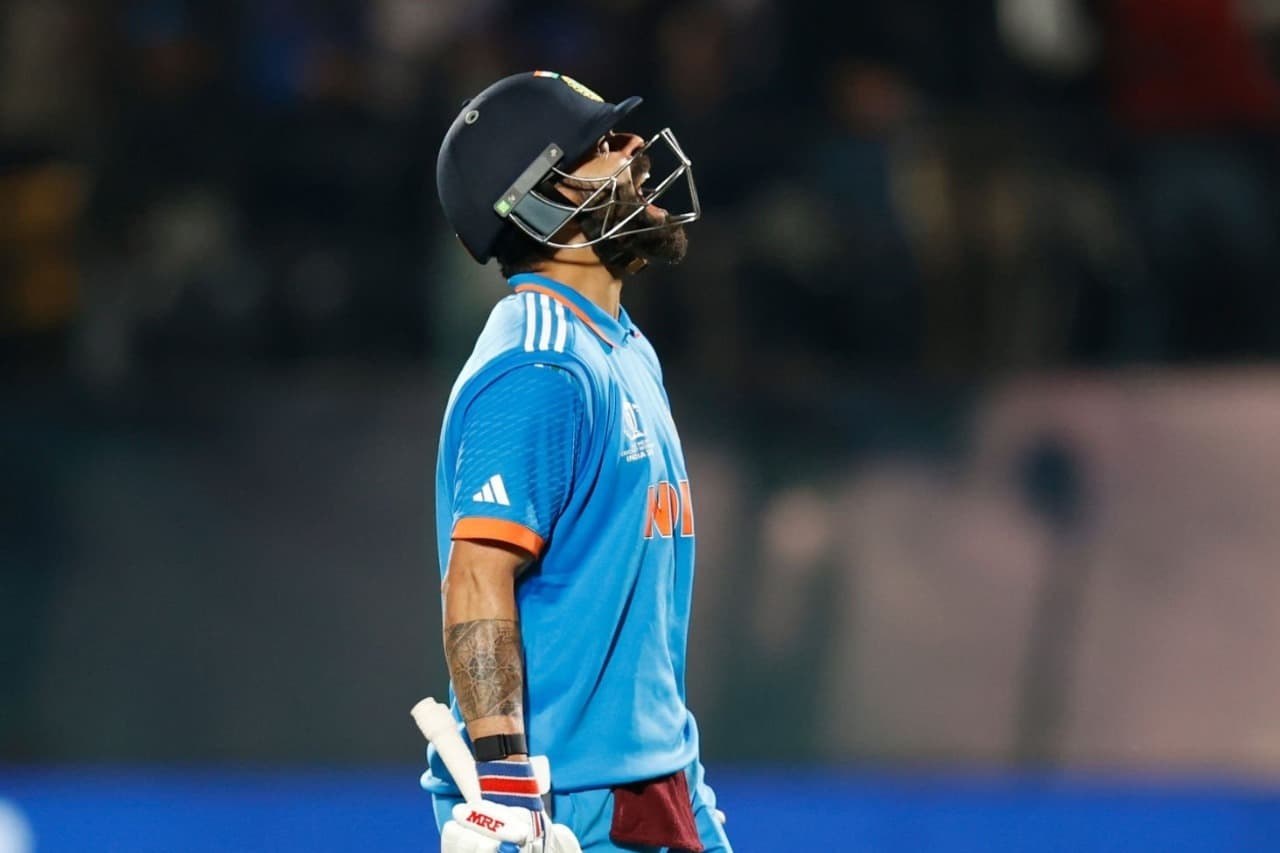 Kohli charged down the track in an attempt to break free but mistimed it, and Ben Stokes took an easy catch inside the circle. After being dismissed, Virat Kohli sat in the dressing room, clearly frustrated with himself. The cameras caught him hitting the sofa in his frustration.
Watch Video: Kohli Expresses Frustration, Hits Sofa After Duck
In the ICC ODI World Cup 2023, Virat Kohli stands as the sixth leading run-scorer, having accumulated 354 runs in six matches. He has a total of four half-centuries and one spectacular century to his name.