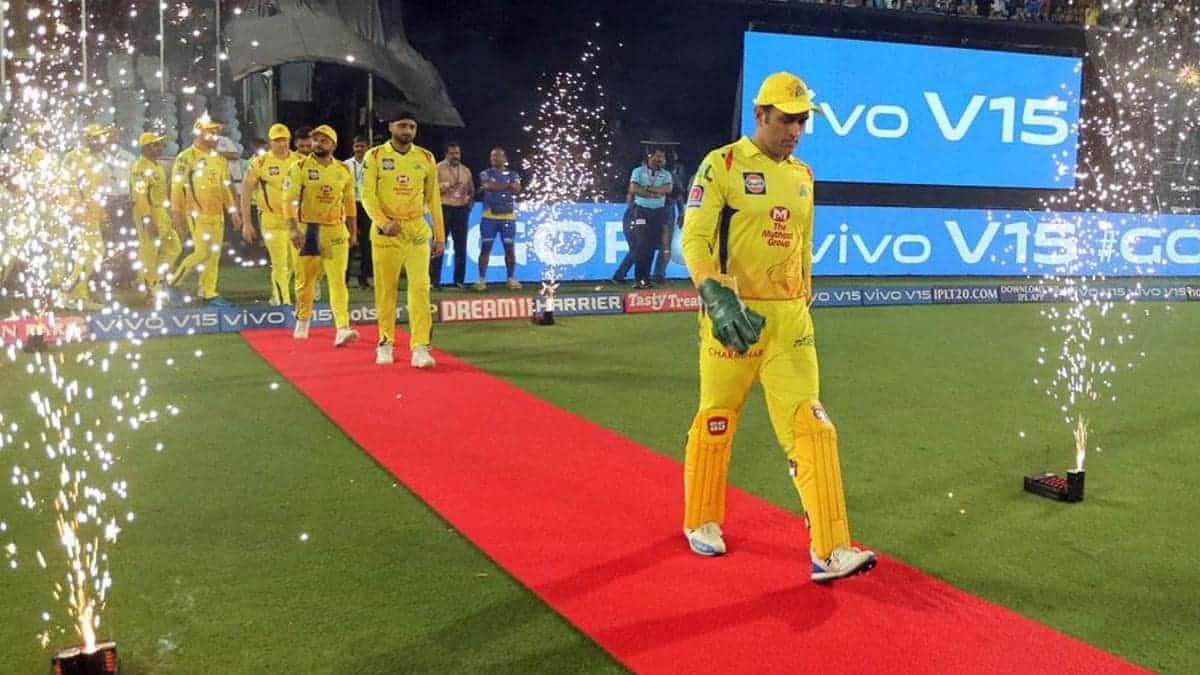 Source: Twitter

MS Dhoni, the former India captain and current CSK skipper, on Tuesday, while interacting with fans in a programme celebrating 75 years of India Cements made it clear that he will at least play one more season for Chennai based franchise.
Notably, Chennai Super Kings are having a remarkable run in the ongoing season of the IPL 2021, having won nine of their thirteen matches. They are currently sitting at the second spot on the points table with 18 points in their kitty. However, MS Dhoni didn't have a great season with a bat, having managed just 84 runs in 13 matches.
During an interaction, one of the India Cements dealers asked the 40-year old why he didn't wait for a farewell match for India before announcing his international retirement on August 15, 2020.
Answering this, the CSK captain said:
"There couldn't have been a better day to make the announcement. And you will get a chance for a farewell match hopefully when I play for CSK in Chennai."
Dhoni, at the same time, announced the possible venue of his last match as a CSK player.
"When it comes to farewell, you can still come and see me play for CSK and that can be my farewell game. So, you will still get that opportunity to bid me farewell. Hopefully, we will come to see Chennai and play my last game over there and we can meet fans there," Dhoni said.
"We are a process-driven team, we believe in the process and we know that if we follow the process if we execute the plans well if we do the small things right, we will get the desired result, we know the result is a byproduct and that also keeps us calm," he added.
"We live in the moment and enjoy each other's company. We know that if we play to our potential, we can beat the opposition. If the opposition has to beat us, they have to play better cricket."
If sources are to be believed then CSK will be retaining three players — skipper Dhoni, all-rounder Ravindra Jadeja and prolific opener Ruturaj Gaikwad in the upcoming mega auctions.