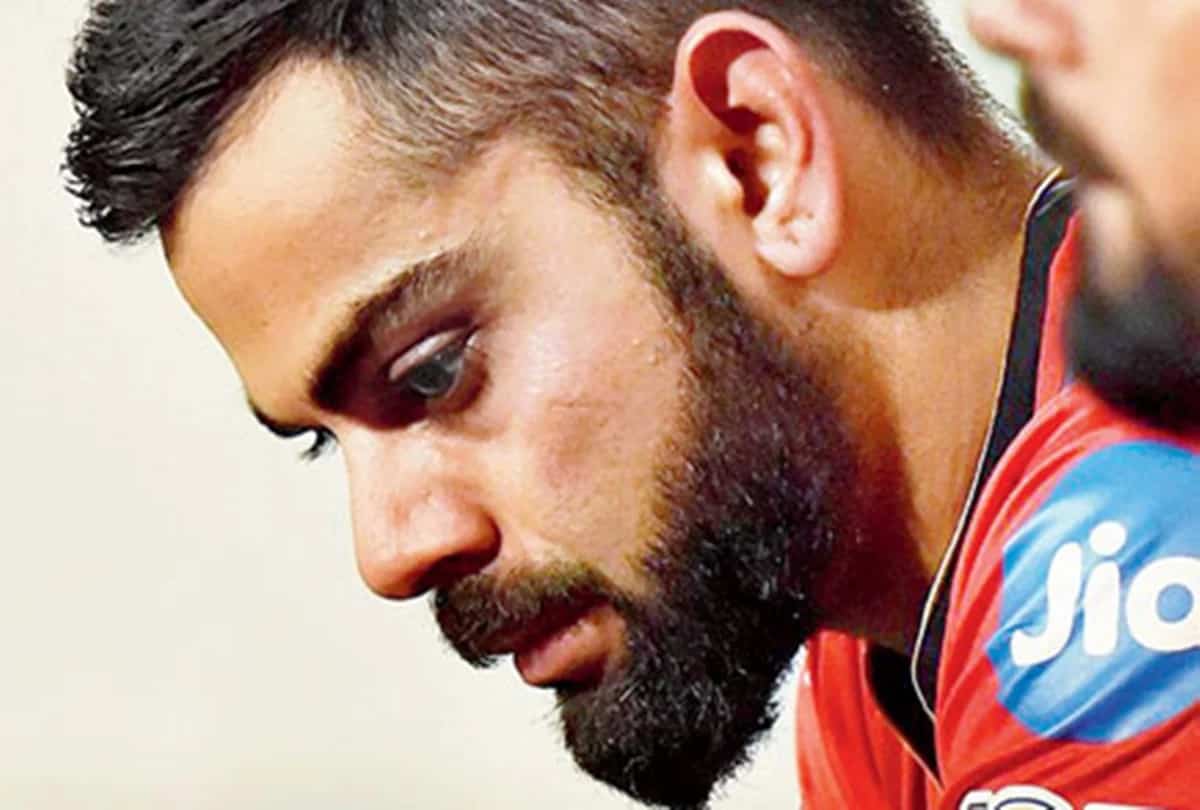 Virat Kohli | Source: Twitter
Royal Challengers Bangalore (RCB) skipper Virat Kohli has been sanctioned for breaching IPL's Code of Conduct during their game against Sunrisers Hyderabad at the MA Chidambaram Stadium in Chennai.
Kohli admitted to the Level 1 offence 2.2 of the IPL's Code of Conduct, which relates to, "Abuse of cricket equipment or clothing, ground equipment or fixtures and fittings during a Match".
It all happened in the 13th over of RCB innings when SRH all-rounder Jason Holder picked the prized wicket of Kohli. Holder bowled a short delivery on the first ball of the over, and the Delhi-lad tried to whack it on the leg side. However, the RCB captain ended up getting a top edge, and the ball went straight into the night sky.
Vijay Shankar, who was positioned at square leg, sprinted towards long leg to take the catch. He kept his eye on the ball and dived forward at the right time to grab an absolute sensation. But this led Kohli to burst out his feelings as he was looking well set at 33 off 29 balls with four boundaries. As Kohli crossed the boundary line to enter the pavilion, he hit the boundary fence and chair with his bat in frustration.
Watch Video: Virat Kohli Hitting Chair & Boundary Fence
However, there is no need of hearing as the RCB skipper has admitted to the Level 1 offence of 2.2 of the IPL's Code of Conduct.
"Royal Challengers Bangalore captain Virat Kohli has been reprimanded for breaching the VIVO Indian Premier League's (IPL) Code of Conduct during his team's match against Sunrisers Hyderabad at the MA Chidambaram Stadium, Chennai," IPL Governing Council said in a statement.
"Mr. Kohli admitted to the Level 1 offence 2.2 of the IPL's Code of Conduct. For Level 1 breaches of the Code of Conduct, the Match Referee's decision is final and binding," it added.
Speaking of the game, the Royal Challengers Bangalore held their nerves in another low-scoring thriller at the Chepauk Stadium, as they defeated the SunRisers Hyderabad by 6 runs. The RCB vs SRH was almost a replica of what happened with the Mumbai Indians and Kolkata Knight Riders. RCB vs SRH took a huge turn-around after David Warner was dismissed on a well-made 54 runs off 37 balls.
Hyderabad lost 6 wickets on just 34 runs when skipper David Warner was dismissed. Bangalore's left-arm spinner Shahbaz Ahmed broke the spine of SRH's chase as he took 3 wickets in a single over. Shahbaz took the wicket of Manish Pandey, Jonny Bairstow, and Abdul Samad.