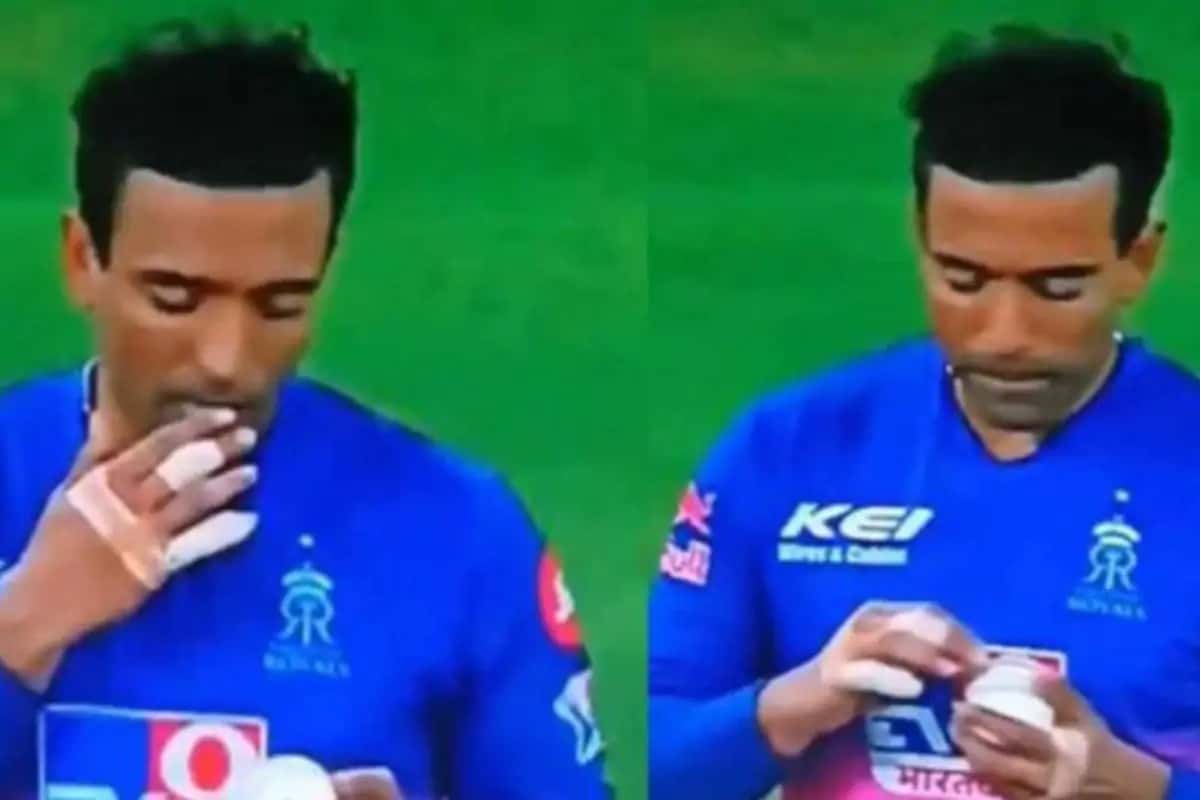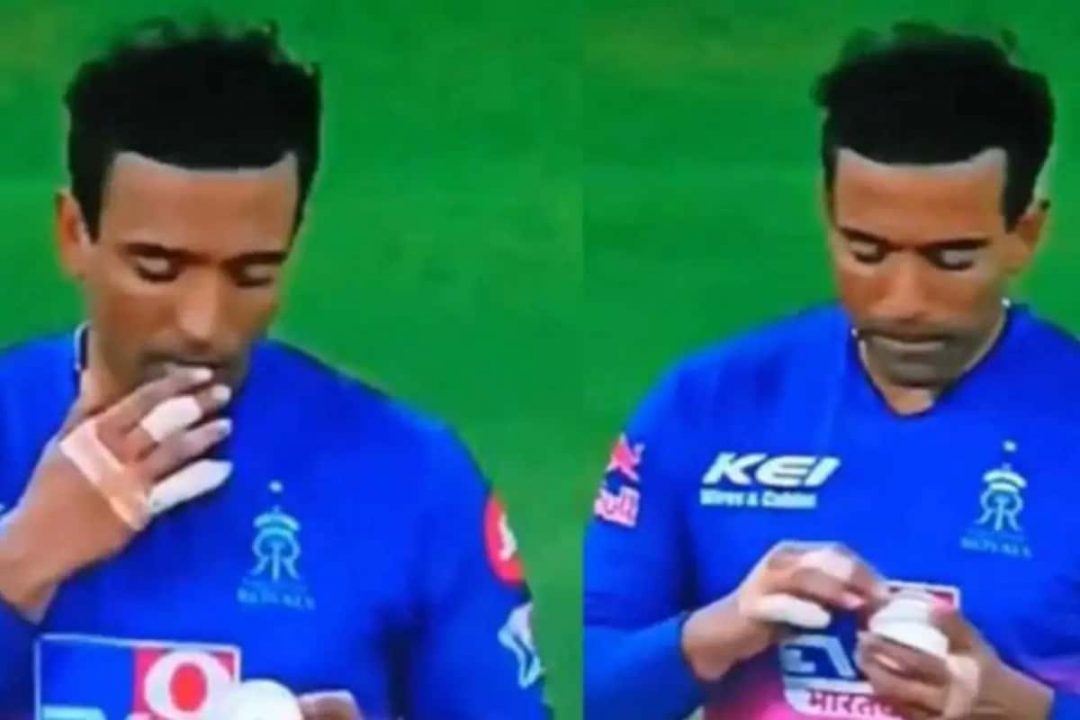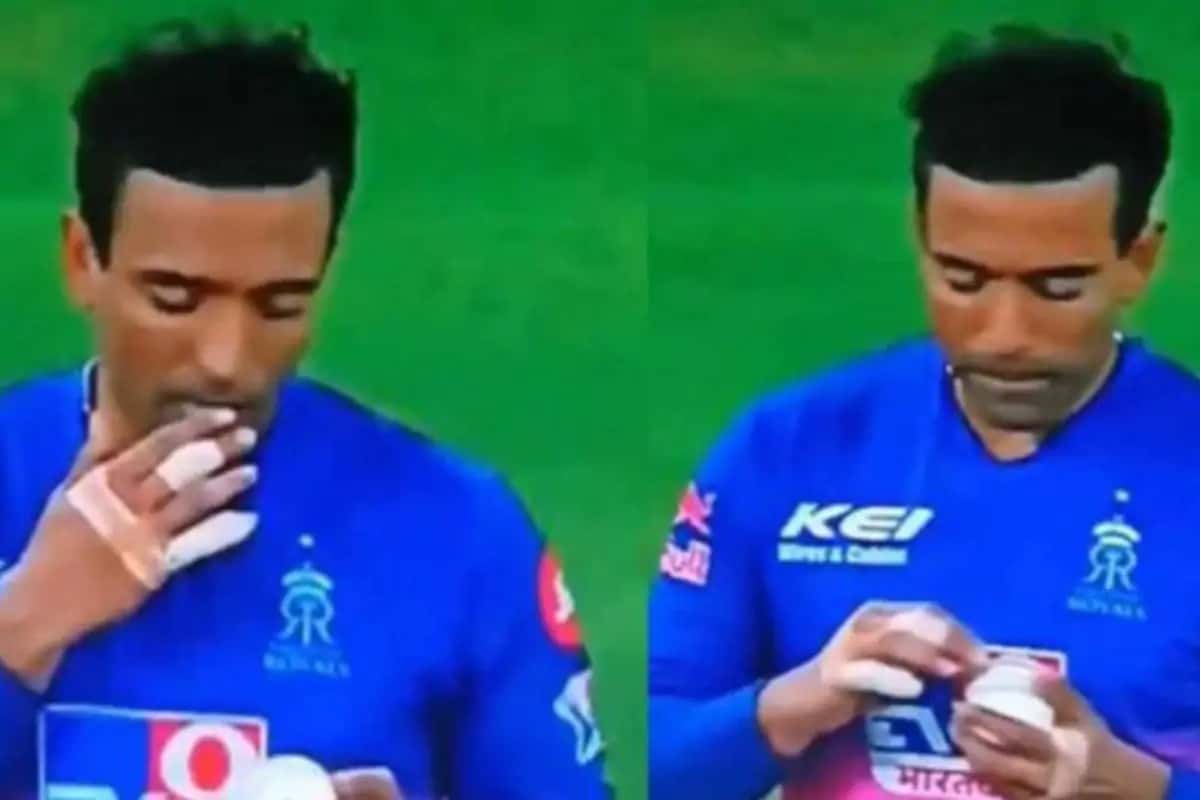 In the 12th match of the Indian Premier League played between Rajasthan Royals and Kolkata Knight Riders, RR batsman Robin Uthappa appears to have violated Covid-19 guidelines for the 13th edition of Indian Premier League (IPL).
Rajasthan Royals veteran batsman Robin Uthappa violated ICC rules during the IPL's 12th match in Dubai on Wednesday. During the Kolkata batting, Robin was found using saliva to shine the ball. A cricket fan shared this picture of Uthappa on social media. In the shared tweet, he is seen flashing the ball with saliva.
In the viral videos on social media, he can be seen picking the ball up in the third over of the match, move his fingers towards his mouth rubbing briefly on the ball.
ICC banned saliva
This year, a decision was taken to ban 'using saliva on the ball' in the ICC meeting before it resumed after the ceasefire on cricket due to the Covid-19 pandemic. The proposal was made by the committee headed by Anil Kumble keeping in mind the health of the players.
ICC Covid-19 Guidelines
The ICC prohibits the players from flashing the ball during the match. If a player does so, the field umpire will take this ball immediately and sanitize it. The player will be warned not to do this again. If it is again done by a player, the umpire batting team will be given four runs.
However, there have been moments when players have fallen foul of the rule.
In the ongoing season of the IPL, Delhi Capitals spinner Amit Mishra was spotted applying saliva on the ball during a match against Sunrisers Hyderabad on Tuesday.
Players have said that they need to break out the habit of using saliva since the ICC tournament.
"Cricket balls and all that, yes, we have to be little careful of and get used to not using the saliva as well. So old habits, at times, just creeps in as bowlers. So, we will have to be mindful of that," said Zaheer Khan, Mumbai Indians Director of Cricket Operations.