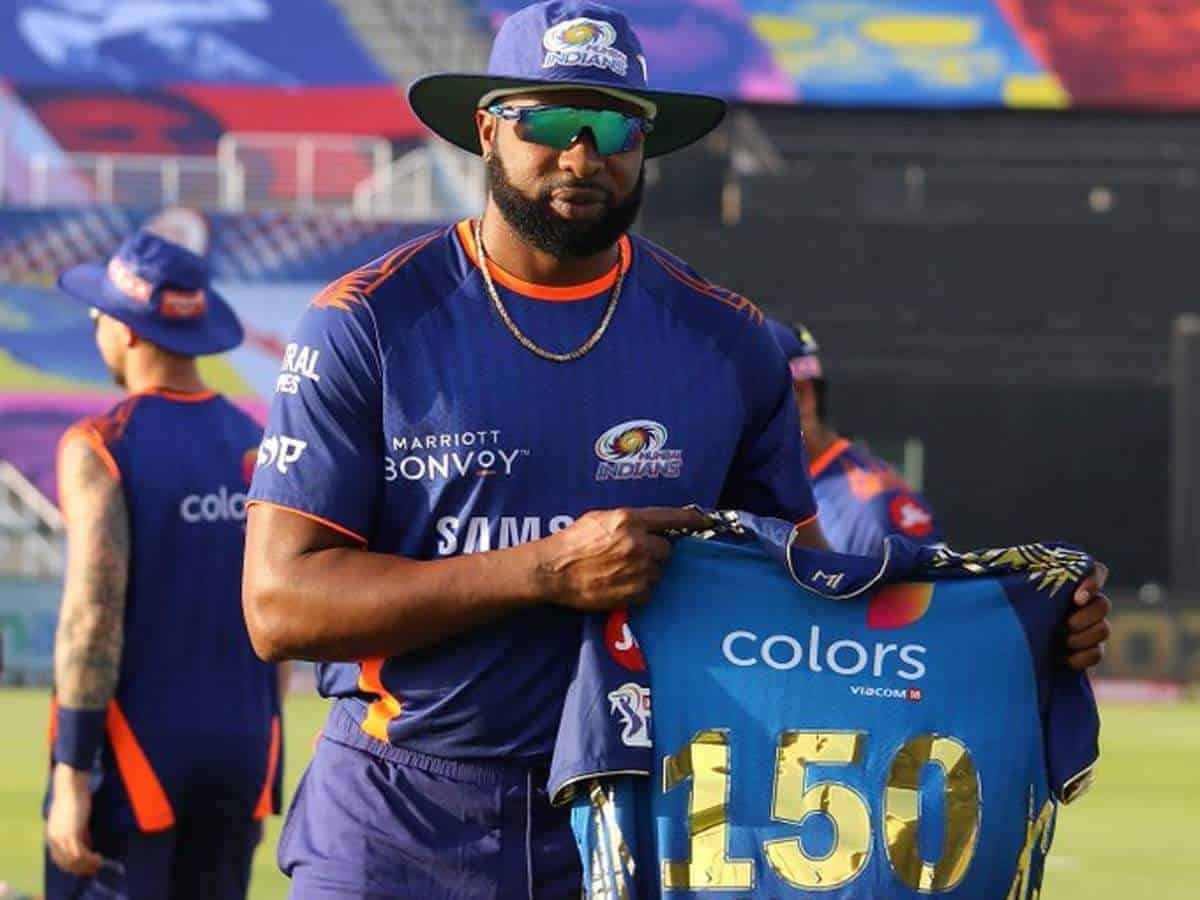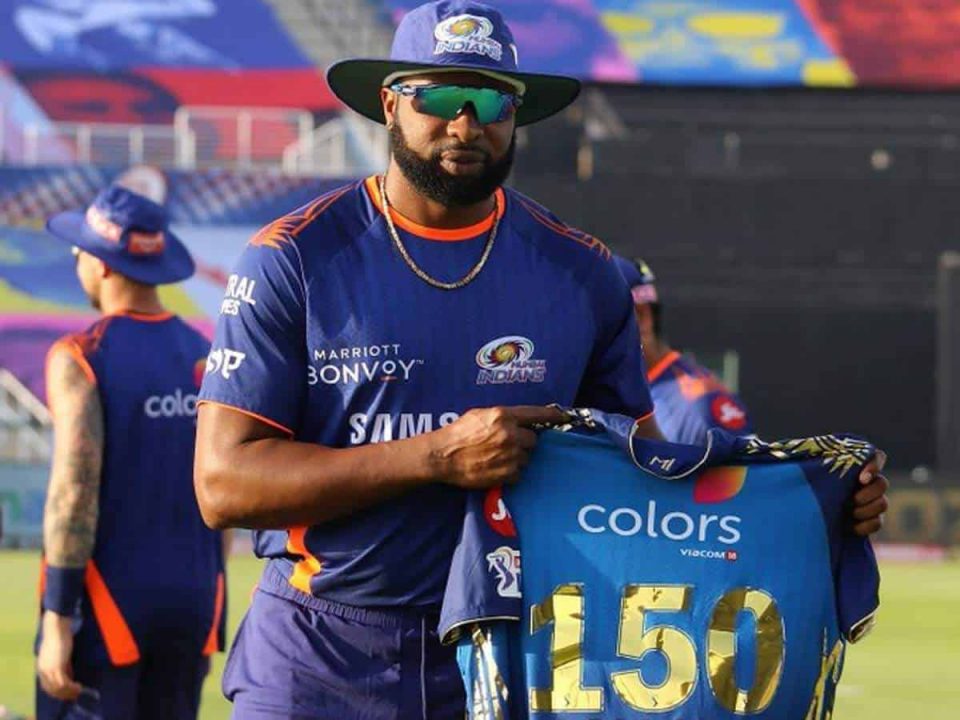 Mumbai Indians star player Kieron Pollard has touched a milestone in the Indian Premier League(IPL), even Rohit Sharma hasn't achieved it yet. Pollard has now become the first player to play 150 matches for Mumbai Indians. This is a record that even Rohit Sharma, who has made his team won the IPL title four times, has not been able to make it. He achieved this milestone against Kolkata Knight Riders on Wednesday. In this match, Rohit Sharma led Mumbai Indians defeated the two-time IPL champion KKR by 49 runs.
The celebration has become more special for Kieron Pollard when a special jersey was given to him by Mumbai Indians on which 150 was written. Mumbai Indians tweeted,
"He's not just a player. He's an emotion. Let's go, #Polly150"
Apart from this, the team's star all-rounder Hardik Pandya also wrote a special message for him on his Instagram handle.
He wrote, 'You are the legend. I expect nothing less than 200 … You are top brother '
AB de Villiers is the only player who has reached this figure in the IPL before Kieron Pollard. He has played 155 matches in Indian Premier League. Apart from these two players, no other foreign player has touched this milestone in the IPL. Both of them have been playing in the IPL for a long time.
Kieron Pollard has also played in the Champions League for Mumbai Indians apart from IPL. In that tournament, he has played 22 matches for this team. In this way, he has played a total of 172 matches for Mumbai.
Recently Kieron Pollard has led his team to the title in the West Indies T20 tournament Caribbean Premier League (CPL) under his captaincy. He has a long experience in T20 cricket which Mumbai Indians team gets during every IPL. Pollard plays in almost every match for the Mumbai Indians, that is why his total number of matches has reached this figure. This is the reason that the team is the most successful team of this tournament. The team has won the title four times so far.