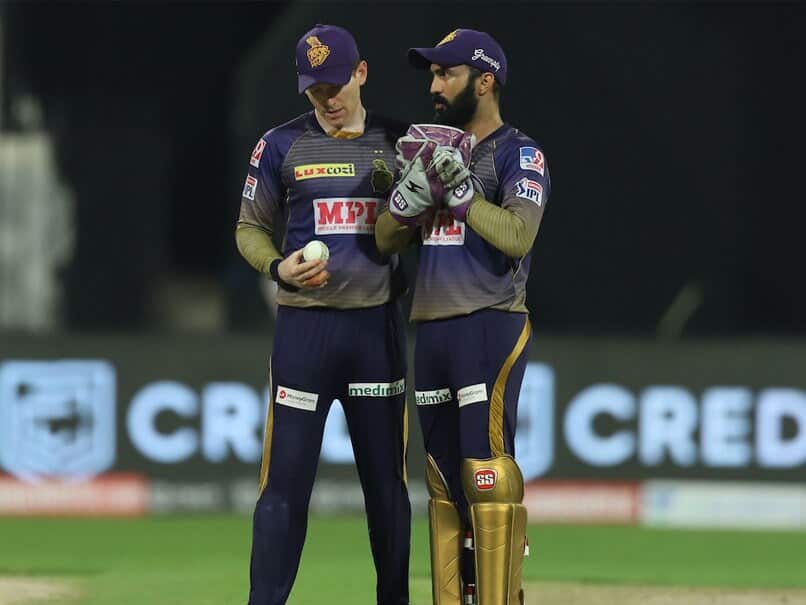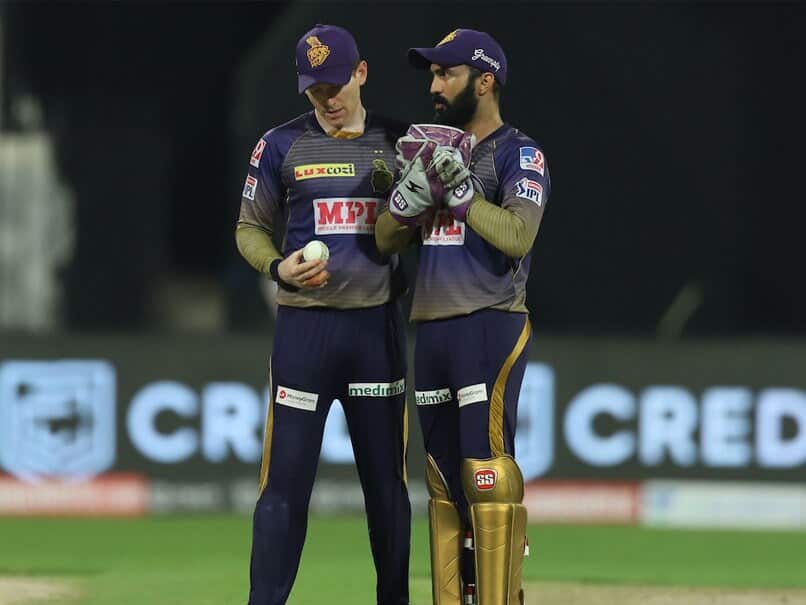 England's World Cup-winning captain Eoin Morgan believes that "leaders without title" play an equally important part as the designated one if a team intends to travel in the right direction in its pursuit of greatness. Morgan is one of the key players in the Kolkata Knight Riders (KKR) team led by Dinesh Karthik in IPL. He feels it has worked out well in the first three weeks of Indian Premier League.
When asked whether as a successful international captain does he voluntarily suggest his captain (Dinesh Karthik) Or wait for help? He said,
"I think it has worked really well so far. I think DK and Brendon McCullum lead extremely well within the team."
"Within the aspect of the rest of the players, we have a number of senior leaders that take on roles that don't have a title. "And within the team, that plays a pivotal part because when other seniors players, apart from captain and coach and vice-captain, lead or take on directions or decisions, it gives absolute clarity for the rest of the team." KKR is currently placed fourth on the points table with six points for their three wins.
"Embodying that moving forward is so powerful that it creates intangible things that great teams talk about. Feeling the moment, the sacrifices that you make, it's all worthwhile. So far we have made it work," Morgan stated.
He said, "This is also an important role inside the team because when the senior players other than the captain, coach and vice-captain take the leadership or decision, it sends a clear message to the rest of the team members." KKR's team The point is fourth in the table with 6 digits.
Morgan of Ireland has established himself as one of the most respected captains. He is the captain of the world champion team which has the most diversity as a culture. He is happy that the IPL dressing room brings together players from different backgrounds, many languages, which creates wonderful memories.
"I feel the sport is always transient but the language you speak when you are playing that sport tends to stay with you."
"It's fascinating to watch guys talk about cricket in different languages in the change room and people who don't know that language tend to understand and get the gist of what they are trying to achieve," he added.
Like other players, the 34-year old also agreed that evolution of franchise cricket has brought players from different cultures closer in a dressing room environment which promotes friendship.
"Evolution of franchise cricket has made coming into a change room that has a different culture with potentially a different language or two or three different languages a lot easier to gel." He loves the fact that the English cricket fraternity, which looked at IPL as an "after-thought" seven-eight years ago, has come to accept that it now has players who are the most sought-after in this format.