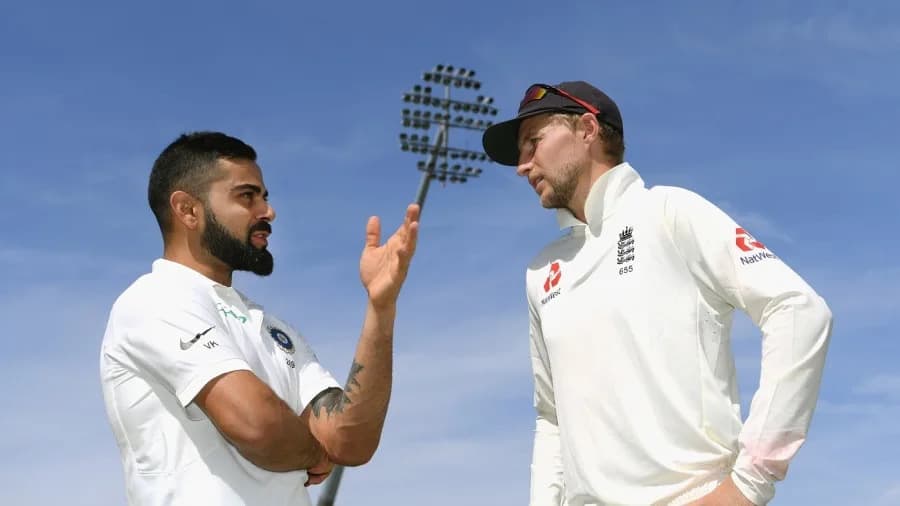 Representative Picture | Source: Twitter
The Board of Control for Cricket in India (BCCI) and the Tamil Nadu Cricket Association have given a piece of good news to fans ahead of the India and England series. They made a decision to allow 50 per cent of spectators for the second Test match between India and England. The first two matches are scheduled to hold at the M A Chidambaram Stadium, Chennai. Information regarding the sale of tickets will be given soon.
The first Test match between the two countries is to be played from 5 February. Chennai has been given the responsibility of hosting the first two matches of the four-match series. Both teams are preparing fiercely for this match to be played at the M Chidambaram Stadium. Sachin RS Ramaswamy of the Tamil Nadu Cricket Association has informed that in the second Test the capacity of 50 per cent spectators will be present in the stadium.
"We have spoken to the BCCI, we will get official approval for 50 per cent fans by today evening," Ramaswamy told ANI.
Earlier in the day, a BCCI official confirmed that fans would be allowed inside the Motera Stadium for the third and fourth Test between India and England. Speaking to ANI, a BCCI official on Monday confirmed that fans will be allowed to come in for the Test matches in Motera.
Speaking to ANI, a senior TNCA official on Sunday had said that secretary Ramasaamy will speak to BCCI on Monday and only then a decision will be made regarding having fans in the second Test.
"See the new regulations allow for 50 per cent fans, so we are going to speak to the BCCI through our secretary and a decision will be reached only after that. But yes, for now, let`s wait and watch till tomorrow," the official said.
India-England Test Series schedule
First Test – 5 February to 9 February (Chennai)
Second Test – 13 February to 17 February (Chennai)
Third Test – 24 February to 28 February (Ahmedabad)
Fourth Test – 4 March to 7 March (Ahmedabad)
The Indian team has registered a historic win 2–1 in the recent Test series against Australia. England, on the other hand, has won the 2–0 Test series against Sri Lanka at their home. Both teams are in excellent form and we can expect some exciting games.