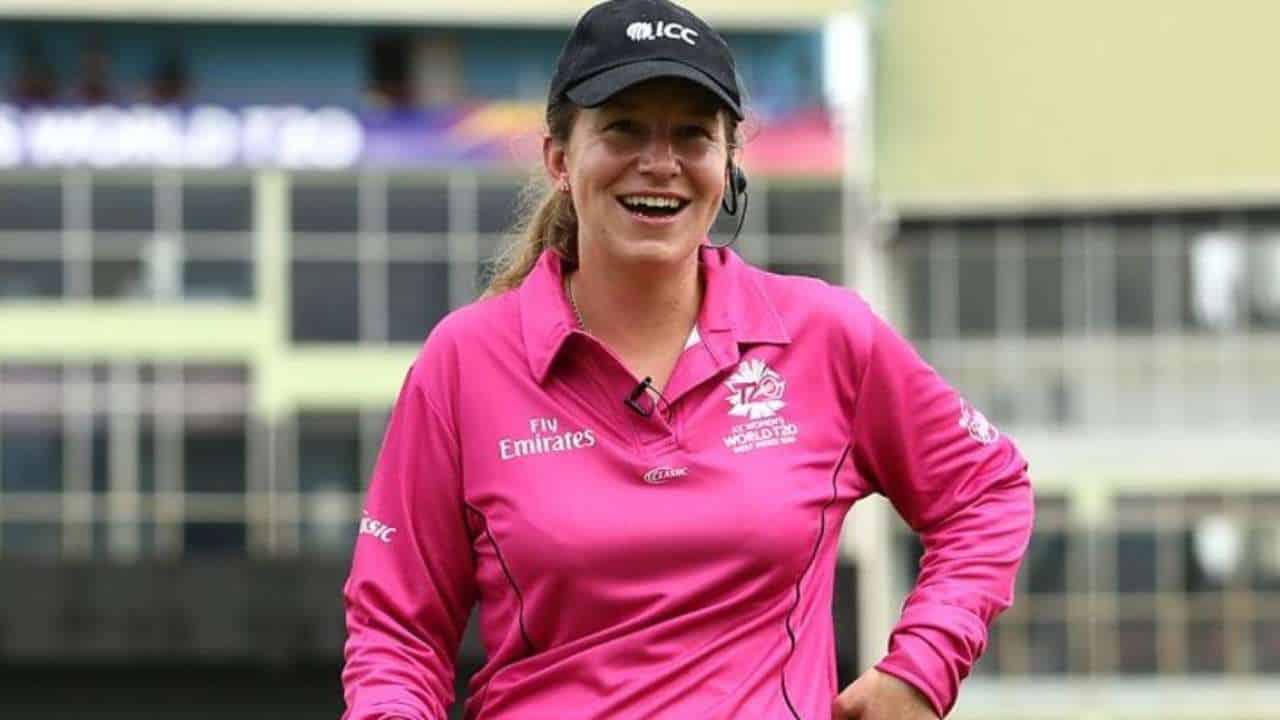 Claire Polosak | Source: Twitter
Australia's Claire Polosak will script history on Thursday when she will take up the fourth umpire's role in the Third Test between India and Australia. She will be the first female match official to handle the role of the fourth umpire in a men's Test match.
The 32-year-old from New South Wales has already earned the distinction of being the first woman on-field umpire in a men's ODI match in ICC's Division 2 league between Namibia and Oman played at the Windhoek in 2019.
In the third Test between India and Australia, the on-field umpires will be two former pacers Paul Reiffel and Paul Wilson while the TV Umpire will be Bruce Oxenford. The match referee is David Boon of Australia.
Commenting on her growth as an umpire, Claire had said it was just the beginning and more women should take up the role of umpires.
"I am thrilled to be the first woman to stand in a men's ODI and how far I have come as an umpire," Polosak had said as per ESPNcricinfo.
"It really is important to promote women umpires and there's no reason why females can't umpire in cricket. It's about breaking down barriers, creating awareness so more females can come into the role.
"Umpiring is a team effort. I would like to thank all the umpires I have worked with, my local umpires association — NSW Cricket Umpires' and Scorers' Association and Cricket Australia, as well as my family and friends, as without their support, this match today would not be possible."
According to the Test match rules of International Cricket Council (ICC), the fourth umpire is appointed by the home cricket board from their nominees to the International Panel of ICC Umpires and from the host country. The duties of a fourth umpire include bringing on the new ball, carrying drinks on to the field for the umpires, checking the batteries in the light meter, observing the pitch during the lunch and tea intervals to make sure there are no interruptions, and bringing on new balls.
Also, the fourth umpire is allowed to take over the third umpire's spot if something happens to one of the on-field umpires, in which the third umpire could take over on-field duties.
The 4-Match Test series between India and Australia is currently levelled at 1-1. The third match of the series will be played from January 07 at Sydney Cricket Ground (SCG).