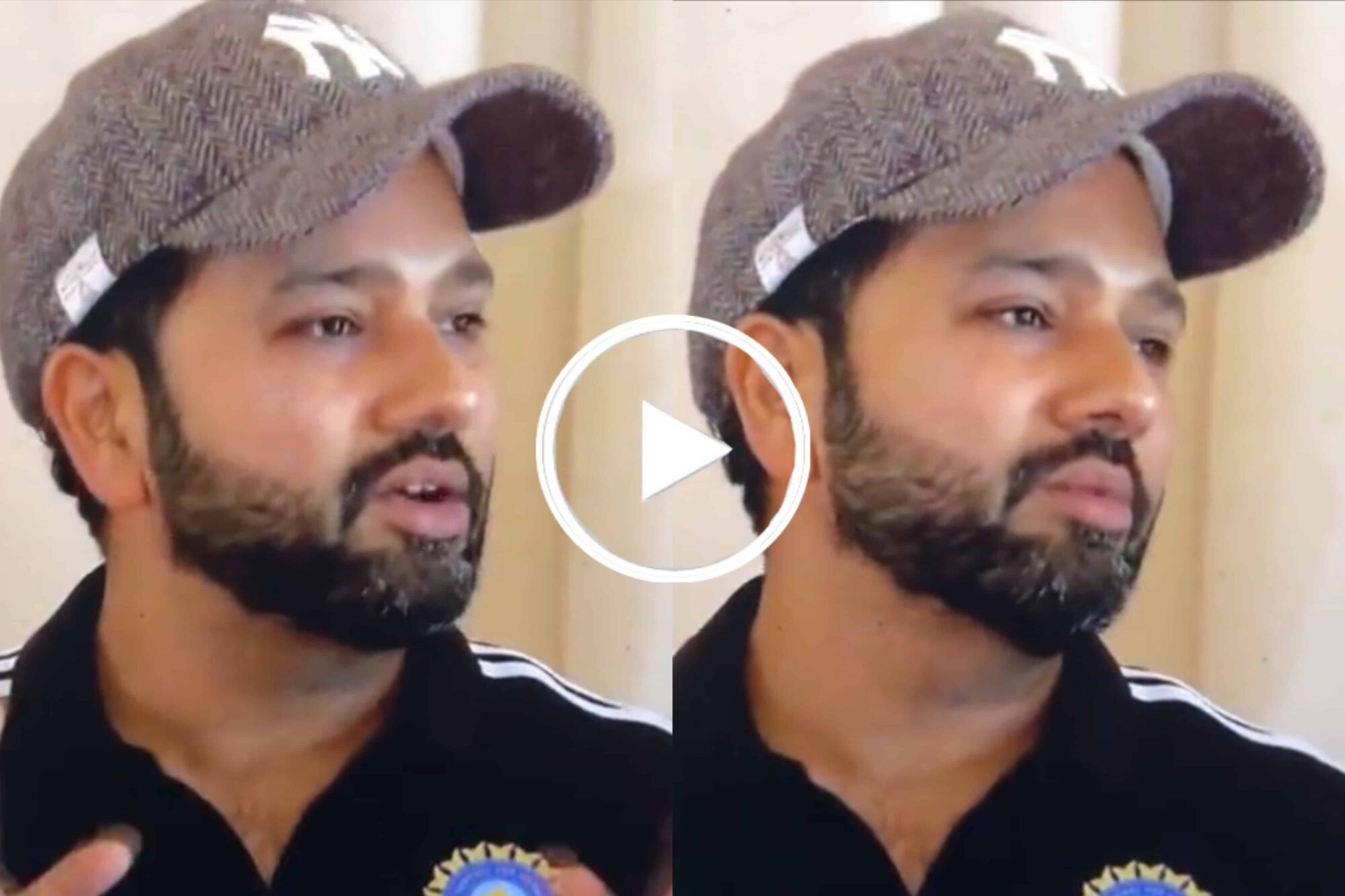 Rohit Sharma during press-conference | Source: Twitter
Team India's captain, Rohit Sharma, is known for his quick wit and entertaining responses in press conferences. He lived up to his reputation on Tuesday, September 05, during the announcement of India's roster for the upcoming ICC World Cup 2023.
When asked about the impact of external factors on players during high-stakes events like the World Cup, Rohit Sharma refused to comment, making it clear that he did not wish to field such questions during the upcoming World Cup in India.
Here's what Rohit Sharma said:
"Mereko World Cup me bhi ye sab sawal nahi poochna jab hum India me press-conferences karenge ki ek mahal ho raha hai, ye ho raha, kyuki uska jawab nahi doonga ab mai."
"Don't ask me such questions during the World Cup in India when we do a press-conference in India because I won't answer these questions now. It doesn't make sense to keep talking about it because our focus is something else and we would like to keep focus on winning the world cup as a team."
Regarding the World Cup squad selection, there are no unexpected choices; the same team that was chosen for the Asia Cup has been selected for the World Cup, with the sole exception of Sanju Samson, who is currently serving as a travel backup for the Asia Cup.