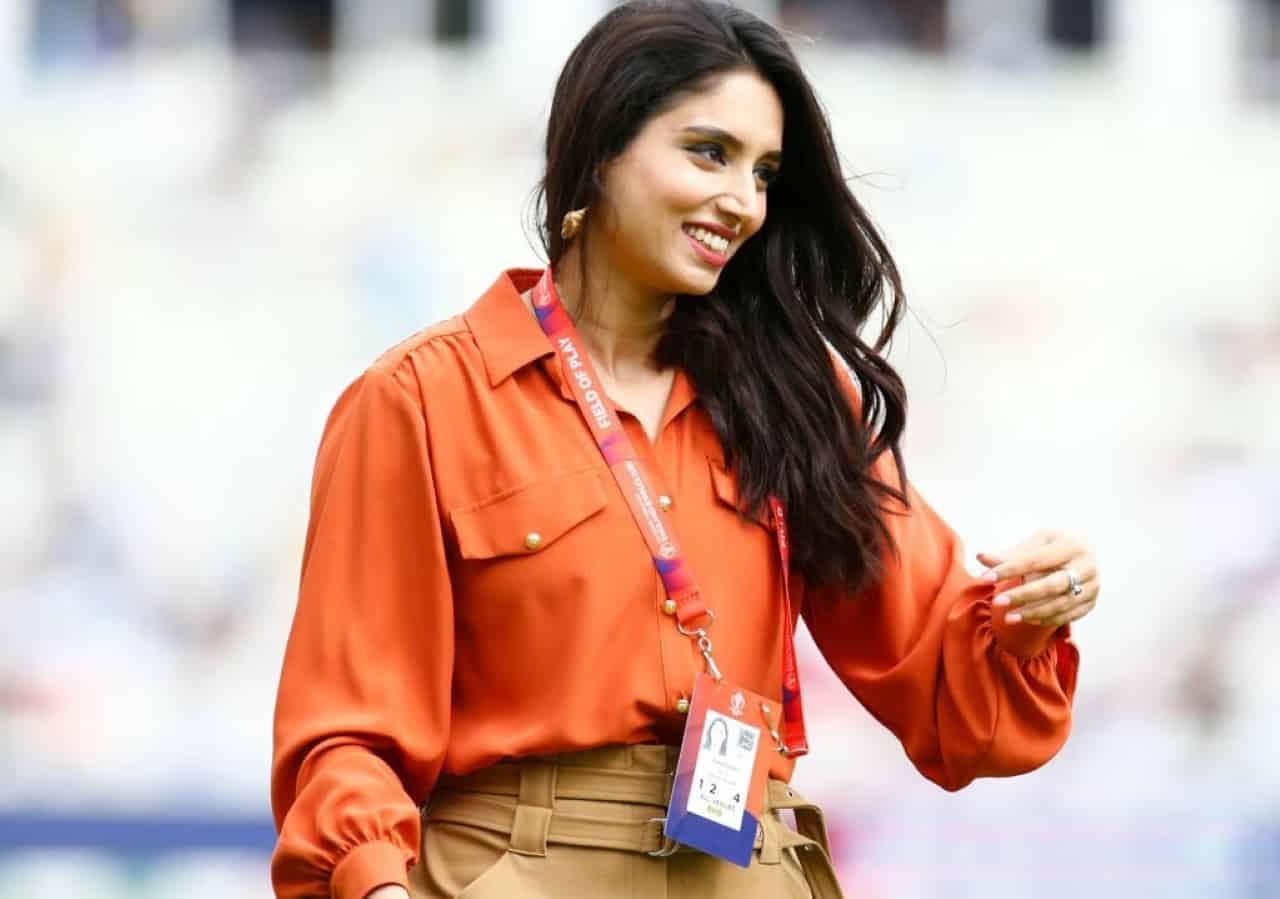 Zainab Abbas | Source: X/Twitter
Zainab Abbas, a Pakistani sports journalist covering the ICC World Cup 2023 in India, is said to have been expelled from the country ahead of the Pakistan vs Sri Lanka match in Hyderabad, allegedly due to her controversial tweets targeting India and the Hindu community.
There have been reports stating that she has been deported from India, while others claim she left the country because of the security concerns. The whole drama started when a lawyer decided to drop the hammer on Zainab Abbas, accusing her of talking trash about Hindus and India on social media.
Vineet Jindal filed a complaint against Zainab Abbas regarding a batch of her older tweets that have recently resurfaced on social media. The lawyer contends that these tweets were originally shared from the Twitter account '@Zainablovesrk,' which has since been updated to '@ZAbbasOfficial,' Zainab Abbas'
Here's what Vineet Jindal has wrote in his complaint:
"Complaint letter sent by @vineetJindal19 to @BCCI and @HMOIndia seeking removal of Zainab Abbas @ZAbbasOfficial as the presenter at the ICC World Cup 2023 for her derogatory and provocative posts against Bharat and Hindu Dharma. 'Athiti devo bhava' only for those who respect our country & Hindu Dharma but Anti Bharatiya are not welcome on Our Land."
Samaa TV had earlier posted a tweet regarding Zainab Abbas' deportation but then removed it. Later, they stated that the Pakistan sports presenter departed from India due to 'safety concerns'.
Samaa TV tweet read:
Pakistani sports presenter Zainab Abbas has safely exited India over "safety concerns". She is currently in Dubai; allegations involve #cybercrime and old anti-India tweets."
These are some of Zainab Abbas' older tweets that have recently resurfaced: