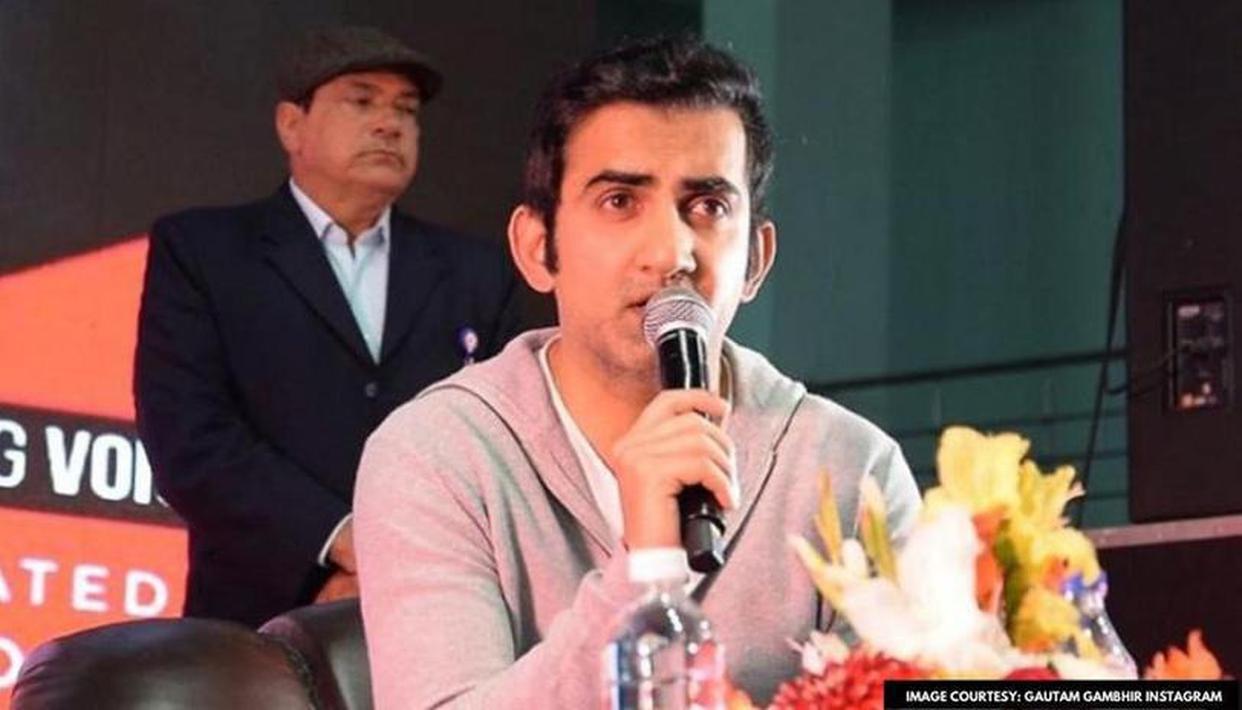 Gautam Gambhir | Image: Twitter
Ever since Rohit Sharma led the defending champions Mumbai Indians to another IPL trophy in the just-concluded Indian Premier League 2020, a debate has raged over the split captaincy. While few want to see Rohit Sharma handling T20I captaincy, many considers Virat Kohli as the 'best leader' for all the three formats of cricket.
In a recent interview on the same topic between sports presenter Jatin Sapru and veteran cricketers such as Aakash Chopra, Gautam Gambhir, and Parthiv Patel, different answers were given by the trio.
While, Gambhir once again stood with this words of replacing Virat Kohli with Rohit Sharma in T20I, Aakash Chopra believes that no changes are required in the T20I captaincy. Parthiv Patel, on the other hand, admitted that Rohit Sharma reads the game well and as a captain he responds better under pressure.
"If we choose players based on IPL performance to internationals then why don't we choose a captain based on IPL performance to internationals. Else, don't keep IPL has a barometer for batting as well as bowling performances as well," questioned the former Indian opener on Star Sports.
Rohit Sharma Little Ahead of Virat Kohli in Terms of Decision Making: Parthiv Patel
"The point here is that who can make a better decision, who can read the game better? Who will make a decision in a pressure situation that will help the team win? And in that case, Rohit Sharma is a little ahead," Parthiv Patel said while speaking on Star Sports Cricket Connected show.
Currently, Virat Kohli leads the Indian team in all three formats. Talking about IPL, Mumbai Indians' skipper Rohit Sharma is the most successful captain of the tournament with Five IPL trophies (2013, 2015, 2017, 2019, 2020) in his bag.
Kohli, on the other hand, didn't lead Royal Challengers Bangalore to a single IPL trophy but he is India's most successful Test skipper with 33 wins in 55 tests, and India won 62 among 89 ODIs and 22 among 37 T20Is under him. Rohit Sharma led in 10 ODIs and 20 T20Is winning 8 and 16 games respectively.