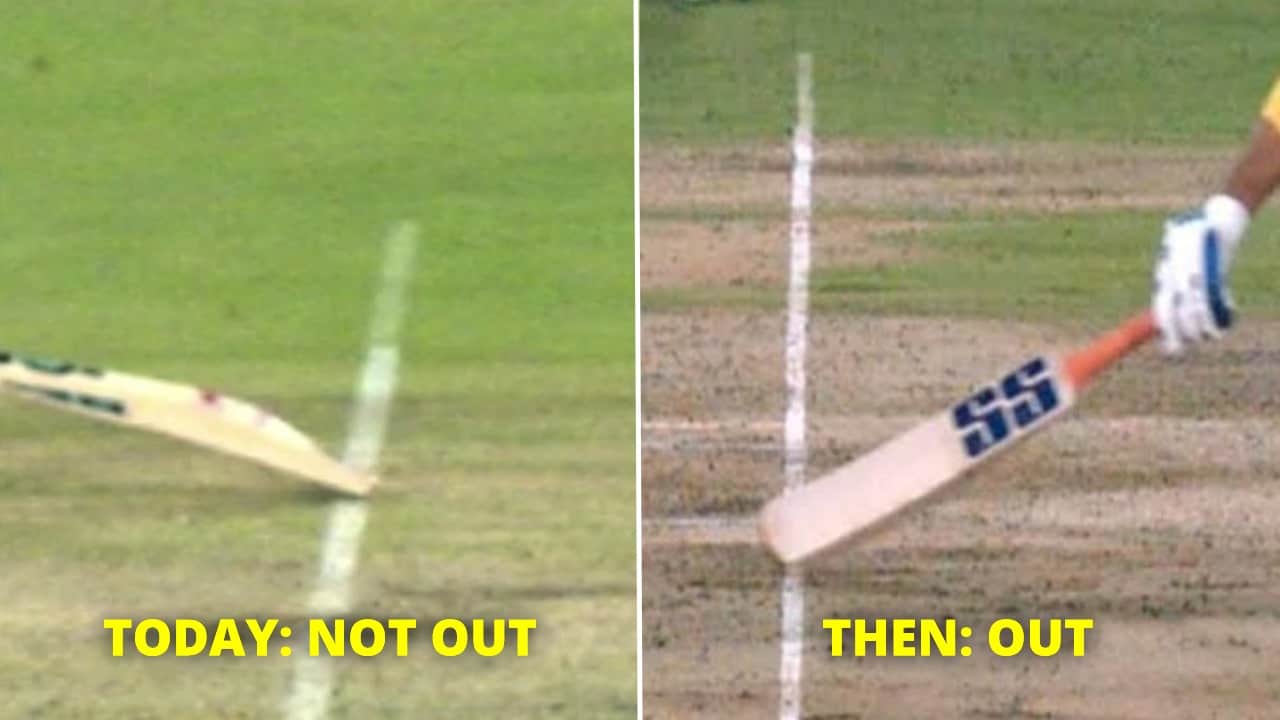 Umpiring standards have fallen to new lows in the ongoing India-England series. Since the very first day of the series, there have been questions raised about decisions involving the third umpire. Another umpiring howler occurred in the second One-Day International between the two teams on Friday, when English all-rounder Ben Stokes survived a run out by Kuldeep Yadav.
The incident happened in the 26th over of England's inning, Kuldeep Yadav hit the stumps directly from the deep mid-wicket boundary and the ball directly hit the stumps. As the on-field umpires referred to the third umpire, replays showed that the southpaw's bat was on the line and as per the official rule, he should have been given run-out.
In the footage, it was clear that Stokes had not only crossed the crease but no part of his bat was inside the popping crease either and since, there was no conclusive evidence regarding the same, the decision was made in the batsman's favour.
When the third umpire displayed not out on the big screen, Virat Kohli and the boys didn't look happy at all. This is not the first time that team India has suffered such a situation. In the T20I series, Team India has faced many such situations. Indian skipper Virat Kohli had also spoken prior to the ODI series regarding the soft-signal.
However, Friday's incident has only added salt to the misery. The Twitterati wasn't impressed at all with the umpiring decisions. While team India was batting, there were a couple of DRS calls overturned by the third umpire. After Ben Stokes survived the runout, fans on Twitter lashed out at the umpiring howlers.
Here are some of the reactions:
Apart from the angry fans, even veteran all-rounder Yuvraj Singh stated that Ben Stokes was out and the decision should have gone against him. Taking to Twitter, Yuvi wrote it was out and giving further clarification on the same, the 2011 World Cup winner added that no part of the bat was touching over the line and it was just showing that it was over.