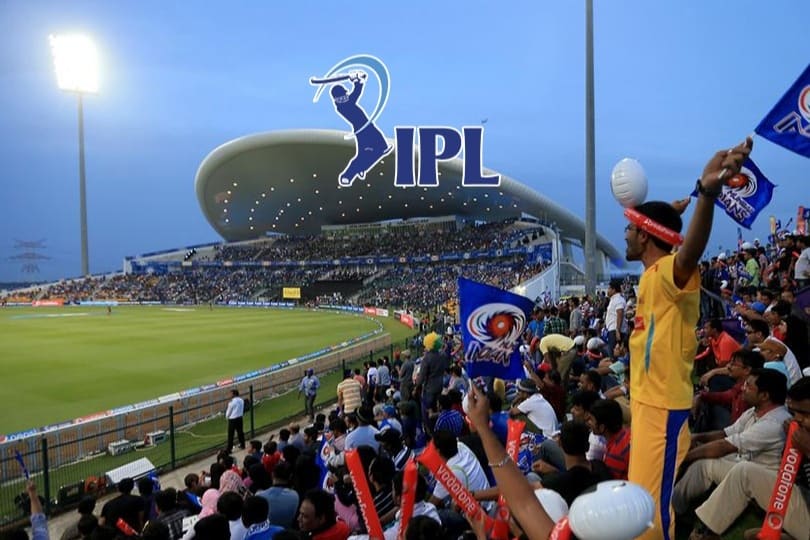 Image Source: Twitter
The UAE leg of the IPL 2021 could see a large crowd, with few conditions set to be followed. According to Cricbuzz, the UAE government's policy says that – audiences are allowed to attend the athletic events if they have been vaccinated. For the record, the vast majority of UAE residents have been inoculated.
However, the Board of Control for Cricket in India (BCCI) and the Emirates Cricket Board (ECB) should not be concerned about the audience for the remaining 31 games, unless the local government formulates an event-specific rule for the tournament.
"The vaccinated fans can be allowed up to 50 per cent of the [stadium] capacity," a UAE board official said.
Meanwhile, the BCCI's office-bearers have flown to Dubai to finalise arrangements with both the ECB and the UAE government. Jay Shah, the board secretary, Arun Singh Dhumal, the treasurer, Rajeev Shukla, and the joint secretary, Jayesh George, are believed to have arrived in Dubai on Monday (May 31).
Earlier, the Board of Control for Cricket in India (BCCI) on Saturday decided to conduct the remainder of the Indian Premier League's (IPL 2021) 14th season in the UAE. The decision was taken at a Special General Meeting (SGM) held virtually, where members unanimously agreed to resume IPL.
"The Board of Control for Cricket in India (BCCI) on Saturday announced to complete the remaining matches of VIVO Indian Premier League 2021 season in the United Arab Emirates (U.A.E) considering the monsoon season in India in the months of September-October this year," an official release from the BCCI stated.
The IPL was rescheduled indefinitely by the BCCI on May 4th after several players and staff members of IPL teams started testing positive for Covid-19 as the second phase of the virus spread rapidly in the country.
The last match of the season so far was played on May 2nd between Punjab Kings and Delhi Capitals.